Relax Sauna Sports Recovery
Testimonials & Research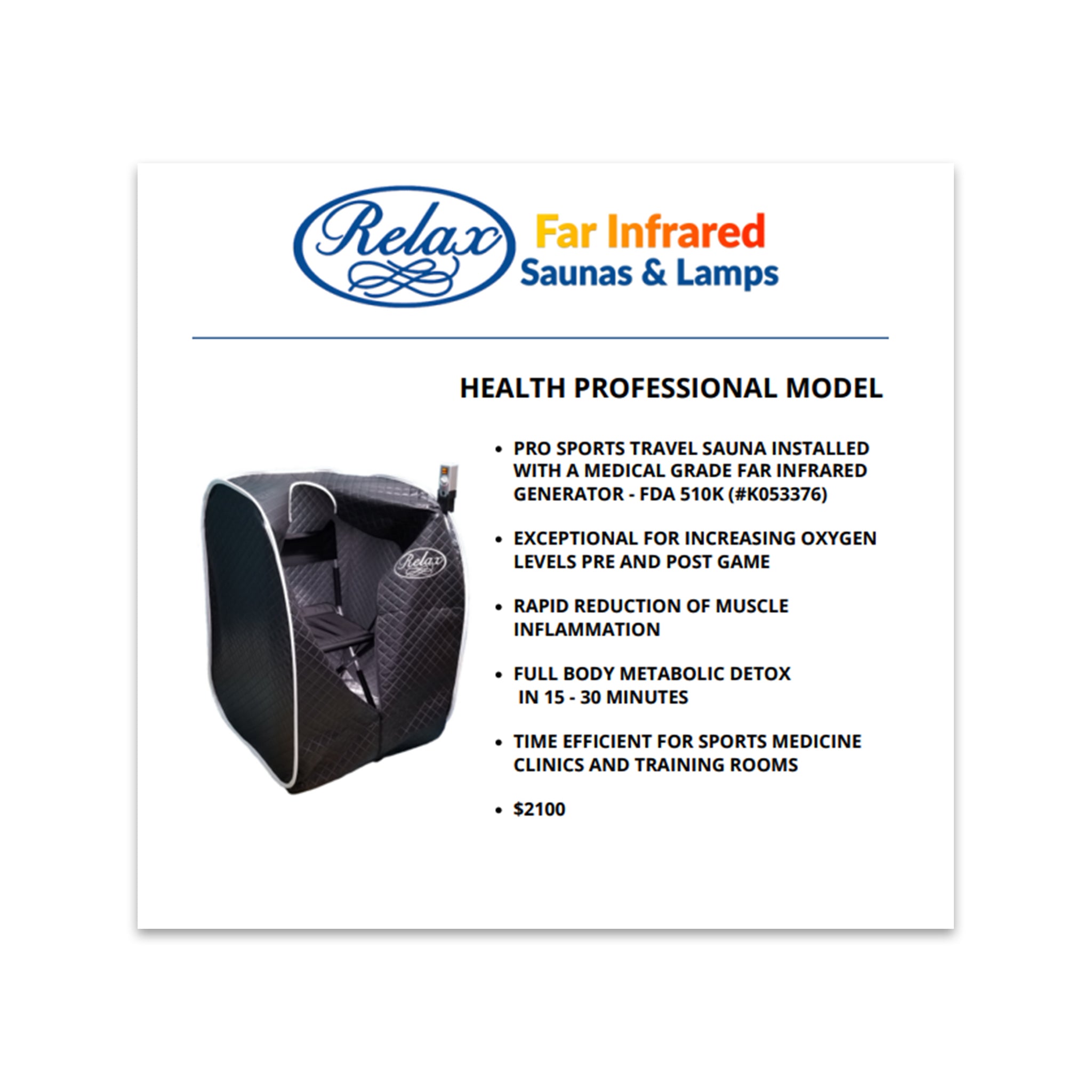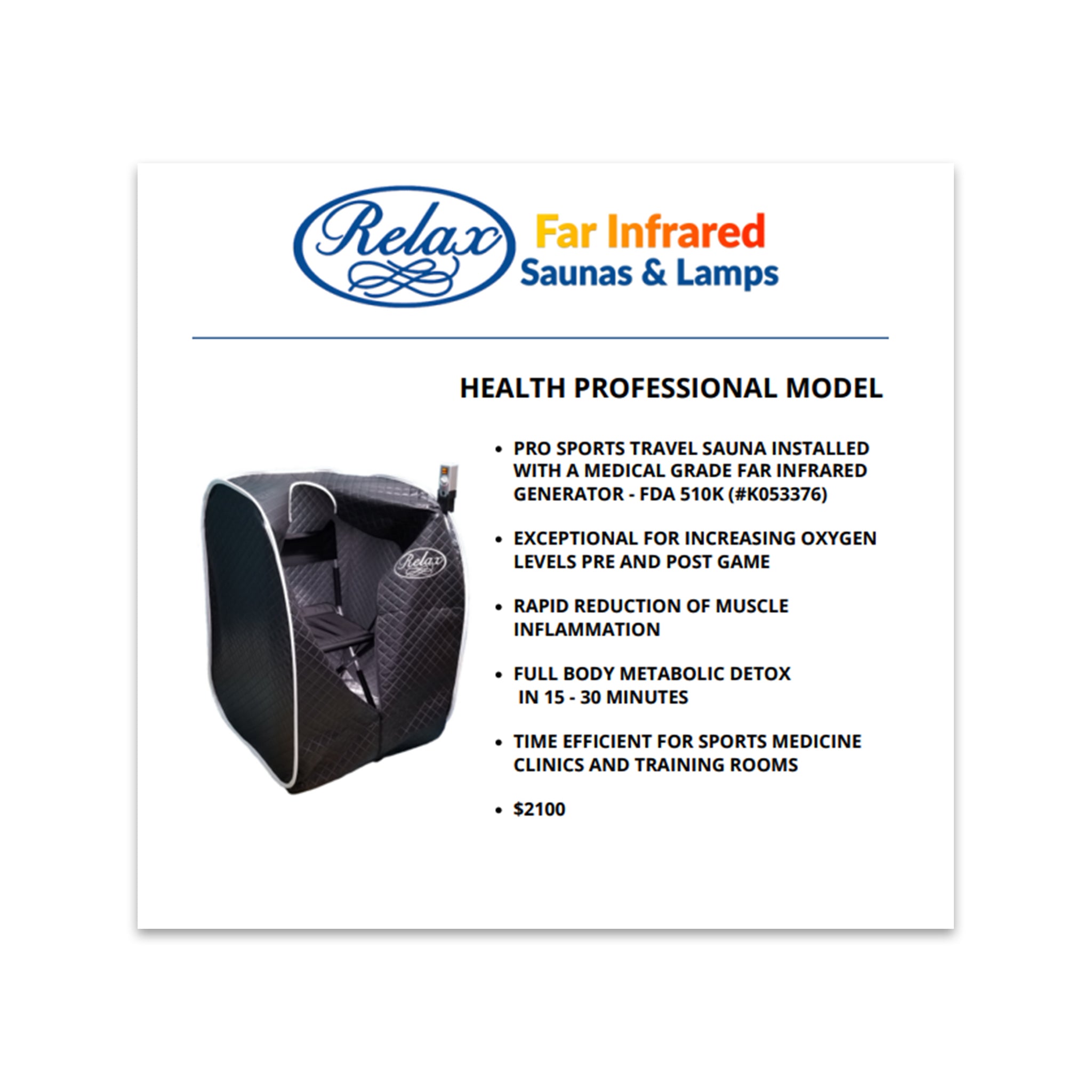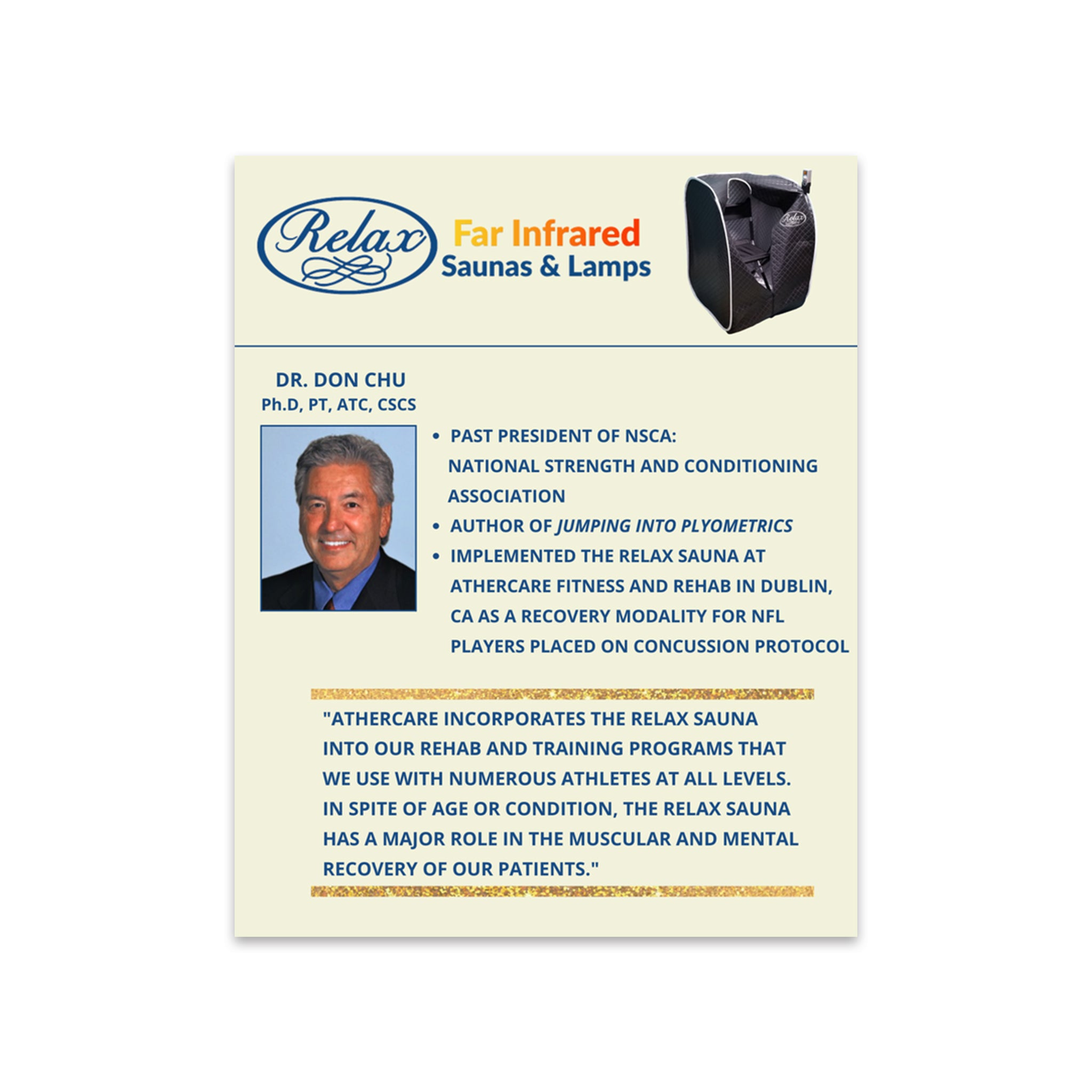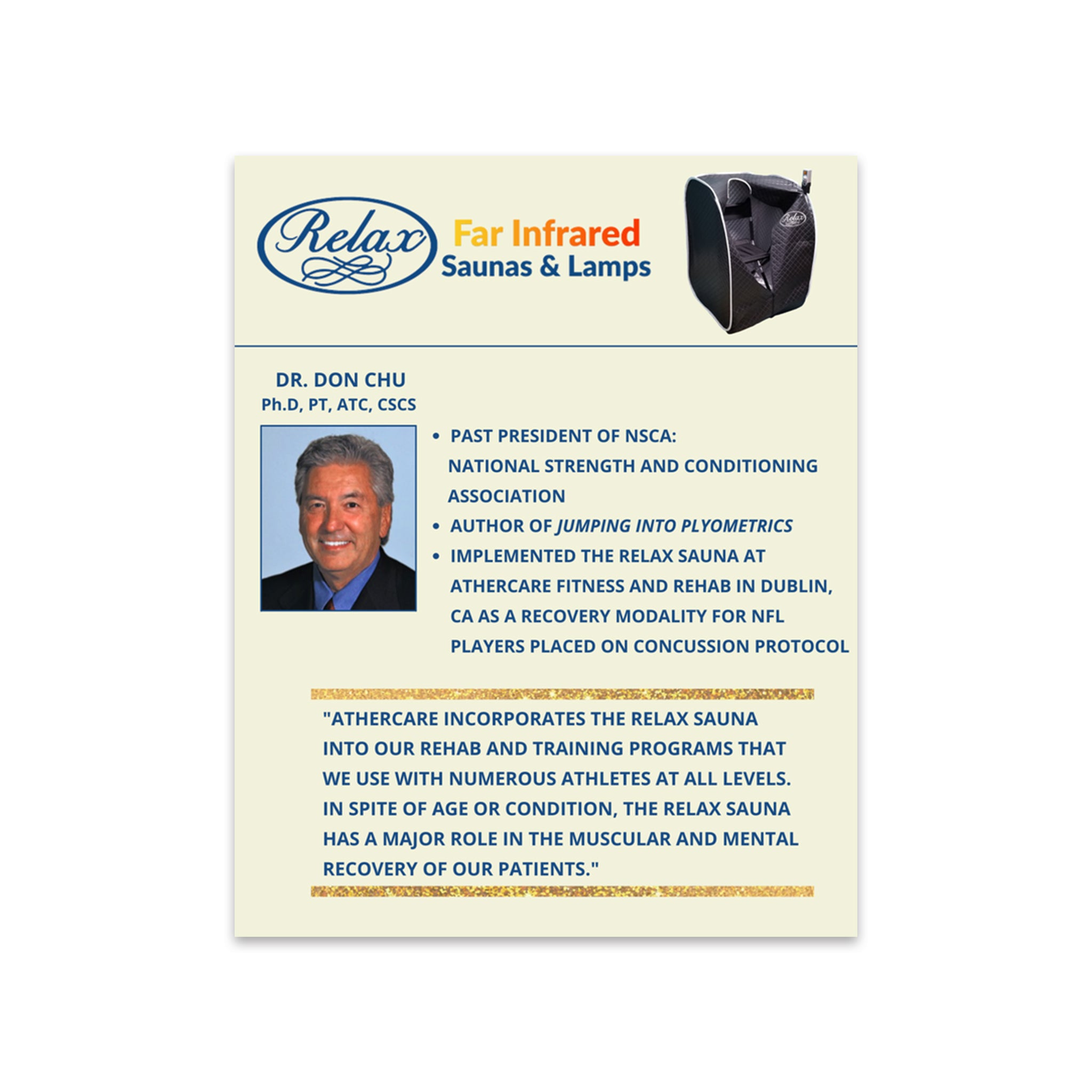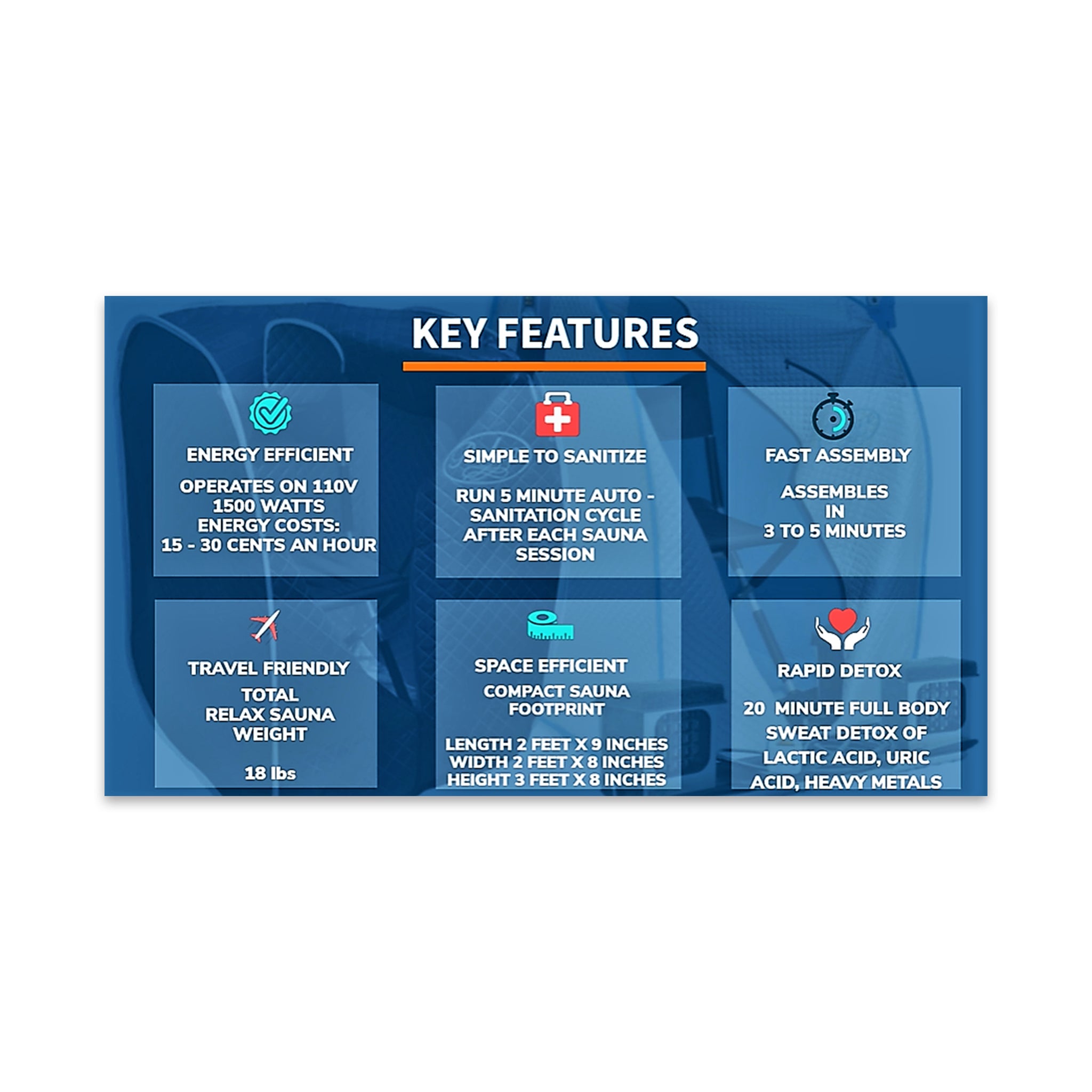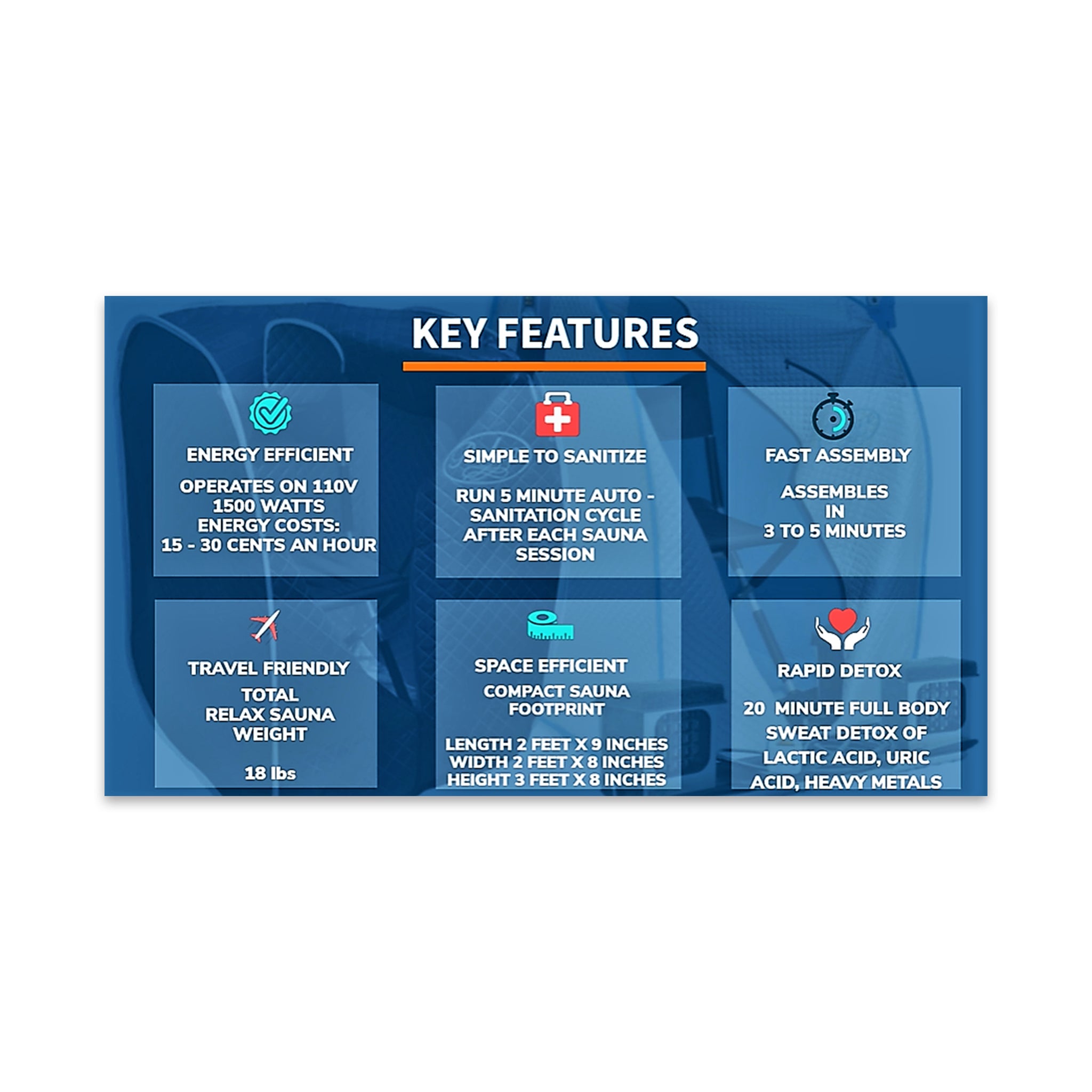 WHY IS THE  RELAX SAUNA KNOWN AS THE SUPERIOR FAR INFRARED SAUNA?
Superior Technology
What matters most is what's under the hood with the Relax Sauna.
The sauna is powered by two 700 watt FIR emitting generators, each of which has 20 patented ceramic semiconductors that filter out all non-beneficial light rays. A computer program regulates the output of the radiators so that pure FIR emissions are constant while the temperature inside the sauna is maintained within a comfortable range. This Relax Far Infrared system is used in the SkyEye Medical Lamp, a device that has received an FDA 510K (#K05337) classification of a Neurological and Physical Medicine Device. The same generator design is used in all of our FIR devices.
Superior Effectiveness
Designed with medical grade craftsmanship
Relax Sauna is implemented by hundreds of doctors and practitioners world wide.
65 years of research provide how The Relax Sauna's specific frequency wavelength of far-infrared (FIR)  between  4 - 14 microns resonates and vibrates water cells. The far infrared energy creates a dynamic physiological transformation in the body. The body responds with a cascade of physiological benefits that include:
INCREASING MICRO - CIRCULATION
INCREASING CORE TEMPERATURE
REDUCING MUSCLE INFLAMMATION
ALLEVIATING PAIN CAUSED BY CARPEL TUNNEL AND ARTHRITIS
DETOXIFYING METABOLIC WASTES (LACTIC ACID, URIC ACID, HEAVY METALS)
ALLEVIATING HEALTH ISSUES CAUSED BY LYME DISEASE, FIBROMYALGIA, NEUROPATHY
Strength and Conditioning
A baseball strength and condition coach's protocol
Joe Hogarty, the 2021 American League All-Star Game strength and conditioning coach, shares his Relax sauna sports recovery protocol.
World Champion Kickboxer, James Onnikian, review
Dr. James Onnikian shares why he's been a Relax Sauna user for 15 years and why the Relax sauna is unique and technologically ahead of other
Powerlifter does a 30 minute sauna challenge
Mike, a powerlifter, spent 30 minutes in a Relax Sauna to get his blood flowing and to rejuvenate his tired legs.
College athlete's routine
This college football player's routine is to use his Relax sauna before working out to warm up his muscles. His wife does the same!
Bicyclist who rides more than 100 miles a week is impressed
Dan was stiff from his training, but with just 7 minutes in a Relax Sauna he felt a noticeable improvement and was impressed.
National Strength and Conditioning Association (NSCA) associates use it
These two NSCA certified professionals prefer the Relax Sauna for several reasons, and use the sauna with their own clients.
Disabled Veteran improves his respiratory issues
Dan was stiff from his training, but with just 7 minutes in a Relax Sauna he felt a noticeable improvement and was impressed
Performance athlete can't live without her Relax Sauna
This marathon and endurance runner feels "off" when she doesn't user her Relax sauna.
Marathon runner reclaims her day
Maggie finished a marathon hours earlier, and feels looser and ready to face the rest of her day.
Trainer's clients use it
Those at Ronald's facility started out hesitant to jump in a Relax Sauna, but now he can't stop them from using it after their workouts.
Referee awakens to the power of Relax Saunas
George realizes the impact a Relax sauna can have on him after an evening of refereeing.
Massage Therapist shares testimonial about arthritis
Mark shares an incredible testimonial where he claims his sauna improved his mother's arthritis